Colnago Master Framekit (AD10)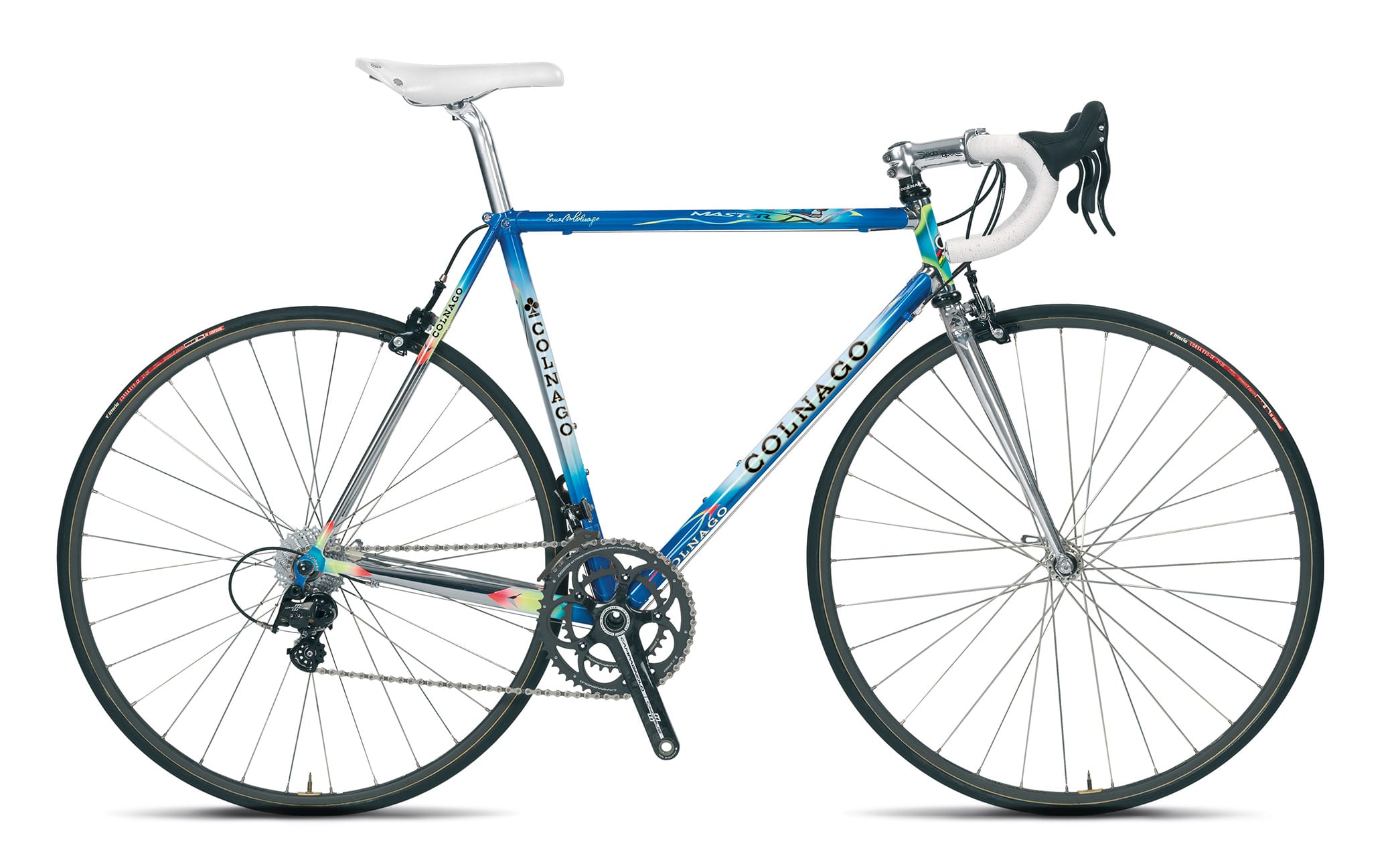 Colnago Master Framekit (AD10)
The timeless myth.
The Colnago Master is "the all-time classic steel bike". Even through the maturation of aluminium and carbon-fibre advancements, this steel beauty stands on it's own two wheels as the steel flagship to Colnago's performance bike range. Although the Master is not necessarily made for racing, it spots a surprisingly low 1.6kg frameset weight. You will want this if you are a collector of history's bests!
The Colnago Master Frame Kit will include the following:
Caliper Version:

Frame - Colnago Master

Fork - Colnago Steel Precisa Fork

Headset - Colnago Master Proprietary
Sizing Guide & Geometry Charts
As steel frames from Colnago come in an extensive range of sizes, please contact us at WA: +65 9090 8000 or EMAIL: sales_sq@hupleong.com.
If you are in between sizes or have doubts about selecting the bike of your choice, please contact us at WA: +65 9090 8000 or EMAIL: sales_sq@hupleong.com.
Terms & Conditions
Estimated Shipping Time for will begin from date of transaction.

Estimated Shipping Time from Date of Complete Payment: 60-90 days.
Things to note when purchasing a Colnago Frame Kit from us:
Colnago Ernesto E C Srl guarantees its frames, if purchased from authorized Colnago dealers, free of production defects or materials for:

Three years from the date of purchase at retail if, within ten days of the purchase, it is registered on the site www.colnago.com.

Two years if it does not register within ten days of purchase or for warranty replacement products.

Two years for the E64 model from the retail purchase date.

Chassis that is recognized as defective by Colnago Ernesto E C Srl in the terms of this warranty will be repaired or replaced, at the discretion of Colnago. In case of NON availability of the original product, the replacement will take place with a similar product of equivalent value. We remind you that the Colnago warranty covers any aesthetic and / or painting defects for 12 months (1 year).

Products of other companies, mounted on Colnago bicycles, are covered by the guarantees of the respective manufacturers, to which you are kindly requested.

This warranty does not cover:

products without a purchase tax document (receipt or invoice)

products not purchased from an authorized Colnago dealer

products whose identification codes have been removed, altered, deleted or made illegible

normal wear (including fatigue)

damage caused by abuse or improper use, incorrect assembly (for example incorrect tightening torques), incorrect or insufficient maintenance, accidents, blows, corrosion, use of aggressive cleaners, use with non-toxic products compatible, repairs not carried out correctly, and more generally anything that does not constitute a manufacturing defect

products arrived at the natural end of the useful life cycle

the effects of UV exposure (fading, yellowing) including Fluo colors

the effects of the saline environment

repainted products (even partially)

products that have undergone any changes

transport damage (responsible for the carrier)

aesthetic defects that were easily detectable at the time of purchase of the product

the labor necessary for replacement

This warranty applies only to the original purchaser and is not transferable. This warranty is expressly limited to the repair or replacement of a defective product that is the only warranty remedy.

Colnago Ernesto E C Srl is not responsible for consequential or incidental damages. This is the only conventional warranty in effect for the product you have purchased, and any additional, implicit, or implied warranty is specifically excluded. When a product is repaired or replaced as a guarantee free of charge, the replacement product has a new warranty. In addition, when a product is replaced under warranty, the replaced product becomes the property of Colnago Ernesto E C Srl. Any dispute over the warranty, the purchase and use of Colnago products will be governed by Italian law; the competent forum will be the Milan, Italy forum.